about me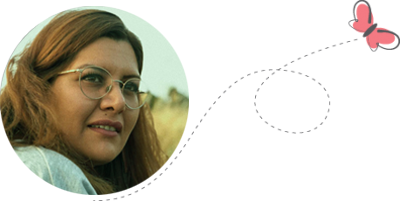 Hello, I'm Tahmineh Sezavar. I design and I love doing art and craft together.
I like to design impressive and memorable experiences that are also clear and easy to understand, regardless of the kind. I'm quite fond of strong colors and textures, but I try to use a wide range of visual styles to always match the tone of the project I'm working on.
In my time off I paint and take lots of photos. I also try to stay as active as I can and I also teach english and some design softwares, it gives me lots of inspirations and help me for writing articles about my field.
Ever since I was little I had a strong interest in visual arts and I used to paint since I was four years old.
I'm originally from Iran. I studied graphic design in high school, and continued studying graphic design at university In Cyprus and I now live Germany and study master of art at university of applied sciences and art (HAWK) in Hildesheim.
In my 12 years freelancing career I have worked with hundreds of people for all over the world and that is the beauty of my job. Here's some of the designs…