Mani Gholami's exhibition poster
I had the pleasure of working with Mani Gholami who is a great painter for the second time. He asked me to design a poster and invitation cards for his new painting exhibition. As his paintings and drawings usually are influenced by film noir style, we needed a dark and misterious theme, so he gave me this great photo taken by himself which I used it as a background in this project and it was just fit.
here are the designs…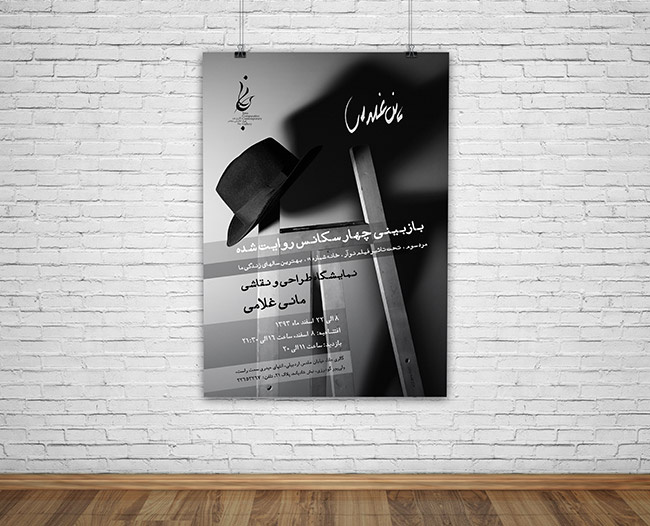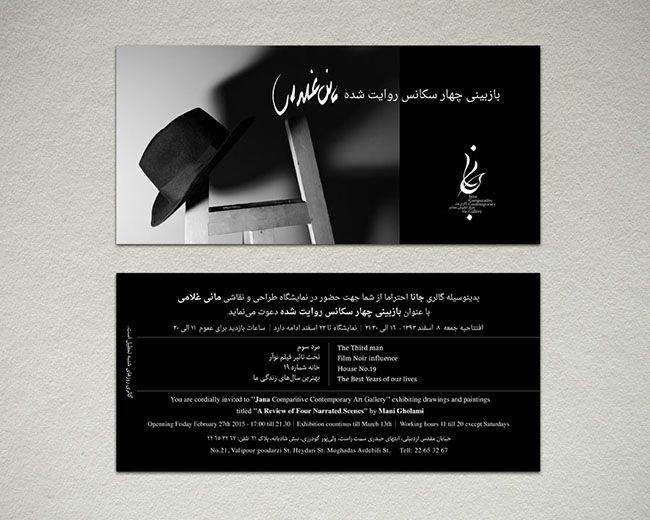 If you are interested check his website out!